At Immunologix we are committed to team-based, peer reviewed science.  Our Translational Sciences team both leads our client consultations and provides expert advice and oversight of laboratory projects, fully vetting proposed strategies and technical solutions. This ensures that each client project receives full benefit of the diversity, breadth, and depth of our decades of experience in translational biomarker and bioanalytical strategies and regulatory interactions. Our team integrates these critical data sets, gaining deeper scientific insights that accelerate decision making for our clients drug development programs.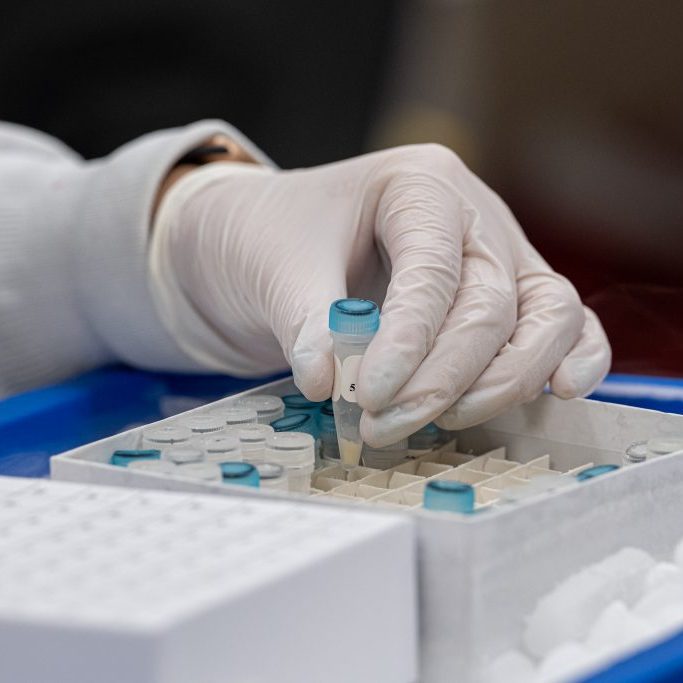 A

Comprehensive, Scientific

Approach
Delivering proven scientific strategies customized to meet the needs of your specific molecule, disease indication and stage of drug development
Initial meeting with client to align on overall scope of project 

In collaboration with client, develop optimal TS integration model for first phase of project - ranging from hourly scientific consultation to fully integrated FTE model

Client provides pertinent background information, project status and highlights key challenges

TS pre-reads client provided information and performs literature review and strategic research as appropriate
Partnership: Hold deep dive meeting to address any outstanding questions; provide preliminary strategic, technical, and operational recommendations; align on key deliverables; set associated timelines 

Refinement of TS/Client team engagement model. e.g. adjust meeting frequency, information exchange preferences and overall TS integration model as needed to ensure flexible, timely support as the project progresses and evolves

Delivery on key milestones
Align and execute on final deliverables e.g. reports, slide decks, other documents

Hold wrap-up meeting to ensure client satisfaction and gather feedback for continuous improvement
Facing Challenges
and

Delivering Solutions
Customized for Your Molecule
Established track record of science-first bioanalytical and biomarker strategies that focus on specific needs of your molecule
Identifying key questions, facilitating go/no-go decisions and building robust scientific packages
Successfully driving therapeutic molecules from late discovery through approval and post-market phases
Influencing Regulatory Expectations
Extensive experience with regulatory interactions - authoring relevant sections of INDs, clinical protocols, BLAs and responses to regulators worldwide
SME support for face-to-face meetings with regulators
Routine engagement with regulators via podium presentations, panel discussions and webinars
Sought by regulators to provide training in fundamentals of LBA development & validation, grounded in clinical context
Improving drug development practices through robust scientific discourse with regulators that fosters partnership, mutual respect and learning
Leading the Science
Widely recognized strategic thought leaders in regulated bioanalysis and biomarker assay development, validation and implementation
Regularly serve as chairs, panelists, moderators and presenters at national and international meetings
Program development and leadership of industry-wide biomarker workshops
Creation of Immunologix webinar series to provide education and challenge status quo
Authors of multiple white papers in biomarkers and bioanalysis
Advantages of Team-based Consultation
Our scientific deliverables are fully vetted by our team of translational experts
Ensures that every project receives full benefit of our breadth and depth of expertise
Compared to a traditional individual consultant approach, our team collectively brings over 100 years of direct experience in translational biomarker and bioanalytical strategies, regulatory interactions and technical solutions
Customized Translational Sciences


Solutions
Translational Expertise When You Need It
Our partnership models are fully customizable for your needs, but typically fall into three broad categories that outline how our scientists integrate with client R&D teams
Fully-outsourced resource

Designed for clients that lack deep internal expertise in translational sciences
Fully integrated translational scientist sits directly on client project team and functions as internal resource
Delivers comprehensive translational support for therapeutic program

Develops molecule specific biomarker and bioanalytical strategies
Scientific oversight of assay development & validation and study sample analysis
Interpretation of study data and authorship of relevant documents for regulatory filings
Supplemental resource

Designed for companies with mature internal expertise but insufficient resources for rapidly growing portfolios and acquisitions
Can serve as fully integrated resource for individual drug programs or partner with internal resources on a subset of program deliverables
Provides senior level consultation and mentorship for internal teams
Enables flexible management of fluctuations in portfolio size
Ad hoc expertise

Designed for clients with specific, defined projects of limited scope or require higher level strategic advice
Individual or team consultations to address specific questions or challenges
Serve as Scientific Advisory Committee for biomarker and bioanalytical strategies
Provide a la carte strategic deliverables, such as immunogenicity risk assessments, development of ISI (integrated summary of immunogenicity) and integrated PK-PD-ADA strategies for characterizing presence and impact of NAbs
Flexibility provided by short-term, renewable contracts
Scientific Advisors
With their extensive drug development experience, our team has become deeply skilled at quickly driving to the critical questions and issues, allowing our clients to prioritize and focus on key activities and milestones that lead to robust decision making and efficient prosecution of their drug programs.
Team-based collaborations

Translational Sciences advisory board to provide depth and breadth of expertise
Team vetting of proposed strategies and feasibility for clinical implementation
Ensures your time and costs are optimized
Expertise covering all stages of drug development from research to post-market
Team Member Expertise

Each Translational Scientist brings >15 years direct drug development experience
Experience from multiple scientific environments - small and large Biotech, Pharma and CROs
Comprehensive scientific expertise: large molecule and nucleic acid bioanalysis, cell-based assays, biomarkers, cell & gene therapy